Three TI-Nspire Lua games that will require… patience!
Posted by Xavier on 29 November 2018, 22:21 GMT
Even though the production of community TI-Nspire Lua games has decreased lately, we're still getting new uploads, so let's feature two recent ones, and one from a few years ago that caught our eye!
Chaos, made by "LD Studios" (author of several other games), is an arcade game that its author describes as a "rage game set in a mystical world that is (almost) impossible". You'll have to find your way from the entrance of the stage… to the door. Sounds easy? Well, we'll let you try, but you'll be warned, you might indeed rage at those hidden spikes that you'll have to memorize!
Chaos features over 20 levels, multiple game modes, and even a level editor if you want to customize it!
MrsPacman, brought to you by Rico S, is also an arcade game, and a classic at that - we won't have to tell you where it's got its inspiration from ;)
It runs very smoothly on the device, has multiple levels, and has features like ghost-eating too. All in all, a lightweight and fun PacMan for your calculator if you didn't have one just yet!
Maps, by Rolf Pütter, could almost be considered an educational game. As you may know, in mathematics, there's a theorem about map coloring and how you'll only ever need 4 colors to have no same color on adjacent regions.
Well, Rolf created this two-player game (one can be the Nspire) where you'll have to try to color a map with only 4 colors such that neighboring countries get different colors. The game features different shapes, and a readme (with keybindings) is included.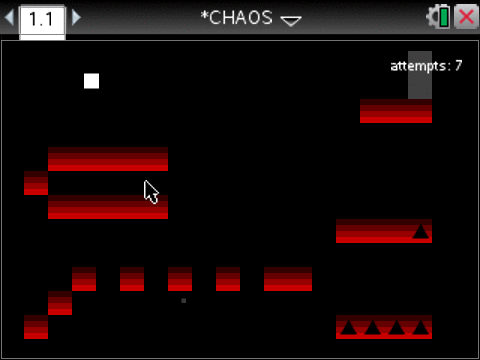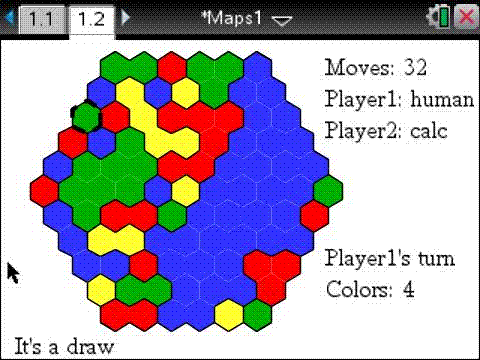 Enjoy these games!