Two 2017 games for the TI-eZ80 series
Posted by Xavier on 8 July 2018, 18:12 GMT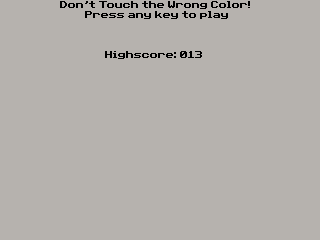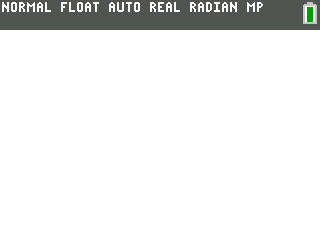 After featuring a number of programs targeting monochrome calculators, it's time to get back to newer models whose fancy color screens make them feel less like retro technology.
Don't touch the color by Unicorn is a variant of the "Don't touch the spikes" game which you might already have played - and even enjoyed - on your phone. The game's basic principle of avoiding something has been ported to your CE calculator - only you need to avoid different colors, rather than spikes. As time passes by, the pace increases and the colored blocks shrink, so you'll eventually lose the game anyway. Highscores are of course supported. The README contains a bit of information.
Snowball Struggle by Peter "PT_" Tillema, written in his own high-level ICE programming language for the CE models (previously featured here). Shooting the bouncing snowballs before they flatten you poor little fragile snowman is easy at first, but it progressively becomes harder through the 17 built-in levels. 4 different bonus are intentionally not described by the README, so that you have the pleasure to find out by yourself what they do ;-)
Both games are open-source, and as usual, require the standard set of community libraries for C/ASM programs. You could even add your own levels for Snowball Struggle, to increase the game's life.