James Vernon releases Snail Maze
Posted by Xavier on 28 February 2016, 12:46 GMT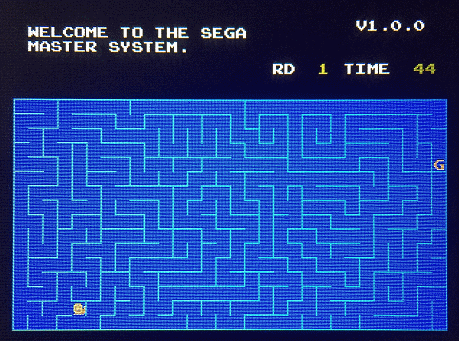 James Vernon, long-time member and author of many TI-Z80 programs for the 83+ family (monochrome and color) and the 86, such as the already featured Spaze Invaders for the 84+CSE, strikes back with a new color game for the 84+CE/83PCE this time: Snail Maze. It's an accurate re-creation of the Snail Maze game preloaded in the ROM of the very first Sega Master System gaming consoles, at the end of the 1980s. You'll have to be faster than a snail in order to exit the 12 different mazes before the time runs out !
On a side note, let's add that thanks to James' efforts, Spaze Invaders recently became available for the 84+CE and 83PCE as well.
Reply to this article
The comments below are written by ticalc.org visitors. Their views are not necessarily those of ticalc.org, and ticalc.org takes no responsibility for their content.





Re: Re: James Vernon releases Snail Maze
critor
(Web Page)

You're welcome. Thank you for this great game ! :)

Any plan to adapt other SMS games ? ;)

Reply to this comment
16 March 2016, 19:32 GMT

Copyright © 1996-2012, the ticalc.org project. All rights reserved. | Contact Us | Disclaimer