Mini vMac and LuaTerm 2.0
Posted by Ryan on 27 November 2013, 03:39 GMT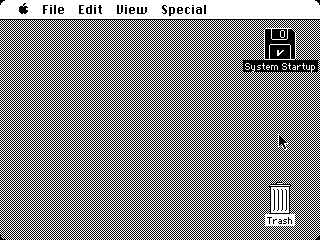 We're still counting down the last days of Nomination November. We're dedicated to making sure that this year's POTY voting has nothing but the choicest cuts of calc creations. How dedicated are we? Well, let's just say that Magnus and Astrid are on standby with ibuprofen for my sore thumbs, while Travis and Nikky have been eagerly taking turns punching me in the stomach (they said that it will help me "stay vivacious") and funnelling coffee down my gullet. They've even rigged up an Orion with Nikkybot so that it can buzz slogans of "encouragement" all day and night. Thanks, gang!
And with that, it's time for our fourth double feature in three days. Yep, it's a three-day quadruple double feature!
This double feature honors some great recent work by none other than Jim Bauwens. Having come up doing some top-notch work in BASIC with the TI-89 and 92+, his transition to the Nspire has been building steam. Earlier this year, he released the rather impressive Mini vMac Nspire, a port of the Mini vMac project (the SDL version), which allows one to run retro Mac GUIs under emulation. We always love the different platforms that people can coax onto their calcs, and this is certainly an impressive one. Do you miss MacPaint, watching your "Trash" bin get bloated as you feed it files, or chatting on a BBS with your friends about why HyperCard rulez? Relive those glory days on your Nspire!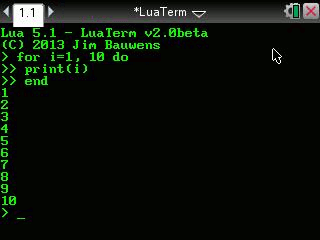 But Jim didn't decide to just stop at facilitating nostalgic notions. He has also recently released LuaTerm v2.0, a Lua console that is not only quite functional, but quite easy on the eyes, if I do say so myself. This is definitely something worth checking out for serious Lua coders, and might even be a great way for people to start learning as well. Make sure that you check out the readme and some additional details so that you can get the most from LuaTerm.
Outstanding releases, Jim! These are great Nspire projects -- keep up the good work!