Z-Machine Double Feature
Posted by Ryan on 17 November 2013, 00:43 GMT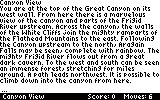 If there's one thing that you should know about me, it's that I'm a huge fan of interactive fiction and its history. What's more, our favorite calc platforms are actually quite well-suited for the genre. As such, it is my obligation to make sure that light is shed on calc software that helps this possibility become a reality. First up is a feature that is a long time coming: Foblub is an ASM Z-machine interpreter based on pinfocom for your TI- 89/92+/V200. There's not a whole lot that I can say about this interpreter, other than the fact that it is around 10 years overdue for a feature. These things happen!
In more recent times, we saw the release of nFrotz for the TI-Nspire, ported by Christoffer "hoffa" Rehn and Michael "catastropher" Wilder. Another lovely interpreter, and it appears to be quite apt. I must say, the authors did a splendid job with this port. If you own an Nspire, you owe it to yourself to get in on some interactive fiction action, courtesy of Mr. Rehn and Mr. Wilder. Thanks!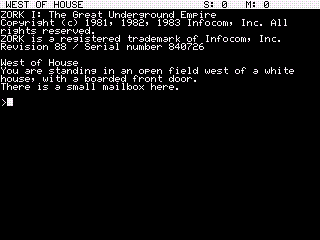 And remember, it's still Nomination November, so keep those nominations rolling in!