Tankers 68k and Othello II for the 89
Posted by Michael on 6 April 2004, 23:10 GMT
Two notable programs were released this week for the 89: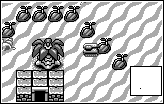 Tankers 68k v6.0.1. This tank shooting game for the 89 and 92+ features both individual and multiplayer modes. For this version, the calculator's AI has been improved. Also new is the addition of five maps from a design competition.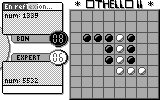 Othello II is the classic strategy game with an AI and stunning graphics. There isn't much else to say - if you like Othello, download it.
Reply to this article
The comments below are written by ticalc.org visitors. Their views are not necessarily those of ticalc.org, and ticalc.org takes no responsibility for their content.
Re: Tankers 68k and Othello II for the 89
W Hibdon
(Web Page)

It is good to see both of these games updated. Though I have never played tankers, I really really like Othello II. I cannot remember not having it.

-W-

Reply to this comment
9 April 2004, 20:04 GMT
1 2 3

You can change the number of comments per page in Account Preferences.



Copyright © 1996-2012, the ticalc.org project. All rights reserved. | Contact Us | Disclaimer